How To Create AMAZON AFFILIATE WEBSITE in 2020 with WordPress Step by Step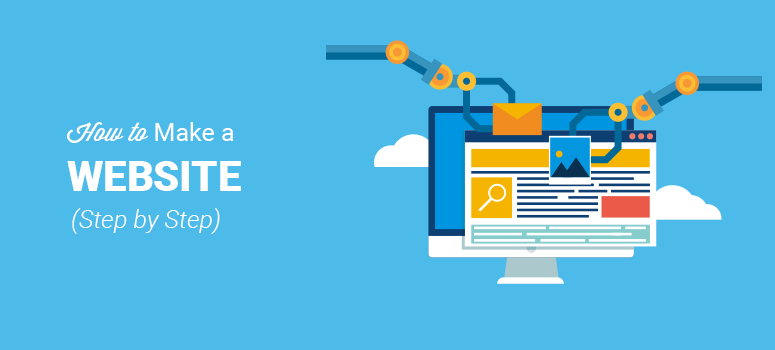 This Article is lesson  of our free Amazon affiliate marketing mastery course, where I teach you how to scale a website from $0 – $1,000/month. If you want to read all the lessons..
click on below link" here
****Free Affiliate Marketing Mastery Course Step by Step Lesson in 2020****
Make sure you read this article until the end, because I'll be sharing with you everything related to Amazon associate account. So without wasting any time, let's get started.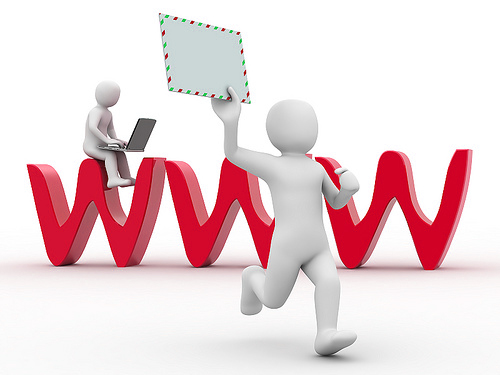 Starting an affiliate website, was the best decision of my life. This is all possible because I took the most important decision of starting a website and later, monetizing it. It took me many years to learn what works and what doesn't. But lucky for you, I have shared all my working tips and tricks in this affiliate marketing mastery course on YouTube.
So that you don't have to waste any money or time, so that you can directly apply what is working. Whenever you are building a site, the first step is to register a domain name.
So what is a domain name? A domain name is an internet address. An address where internet users can access your website. Like the case of Facebook, "facebook.com" is the domain name for the company Facebook. And similarly, "google.com" is the domain name for the company, Google. I know it's very simple, but still I am explaining for all the people who don't know it. There can be multiple extensions of your domain name, but the popular one is ".com". Like "google.COM… facebook.COM… or instagram.COM". Now ".com" domain extension is more suited for global audience. But when you're targeting a specific country, like the case of India,england etc . If you're targeting the Indian audience, then instead of going for the ".com" domain extension, you will go for ".in, .uk , .ca " .
Similarly, let's say if you're targeting Brazil. Then your domain extension will be ".br". So in my case it will be 'xyz.BR". Now after a domain name, to start a website, you need a hosting. So what is a web hosting? A web hosting is a service, where organizations or individuals can post a website or a webpage on the internet.
A website is nothing but a directory of files and folders that are rendered through a server of a particular domain name. So whenever you are thinking of starting a blog, you need 2 things, first is the domain name, and second is the website hosting. So whenever you are buying a website hosting, you're actually buying a space on a server. So now there are various companies that sell website hosting. Like SiteGround, BlueHost, GoDaddy and HostGator. So whenever you are a buying a website hosting, you are actually buying a server space of these companies. So these companies have massive servers. So you're actually paying a monthly fee, for access to some space on these servers.
So whenever we are talking about a shared webhosting, you're actually taking some server space of the server. Because taking the entire server will be really expensive, so shared hosting is the solution for all the people who want to start their site at a very cheap price. Now let's talk about the free hosting. Free is always preferred by people. And they also think why pay for a hosting, when they can get it for free, right?
But you have to understand one thing, there's nothing free in this world. Yes, free hosting does exist. But they have their limitations. Their drawbacks are honestly, not worth it. Especially when you're starting an affiliate website to make money. You need an extra edge to beat your competition. So if you're starting an affiliate website, you need to invest in a paid hosting.
Free hosting providers like Blogger or Wix have certain limitations. You cannot customize your website like the way you want, there will be a subdomain instead of your primary domain, and the worst of all, there is no technical support. Since you're starting out a new website, sooner or later you will face issues. You will face problems like installing WordPress, some plugin is not working, or maybe your website is not rendering.
You need someone to talk to, someone who can help you. This is where the paid hosting companies come into play. They have support people. You can call them, you can live chat with them and they will solve your issues within minutes.
But with free hosting, nothing like that comes. So personally, after creating hundreds of affiliate websites, I will recommend you to stay away from the free hosting and rather invest a few dollars in a paid hosting plan. Since you are investing time and energy in this affiliate website, and the ultimate goal is to make money from your website, you need to invest a few dollars for a paid hosting plan. After my 4+ years of experience in affiliate marketing, the one recommendation that I can give you is to invest a few dollars in a paid hosting plan, so that you can beat your competition and drive much more traffic so that you can make much more money for your website.
With the paid hosting plan you will be getting unlimited space and unlimited bandwidth. You can drive as many people to your website as you want. Yes, some hosting gives you an upper limit of 10 – 20,000 visitors per day. But if you are just starting out, that is more than enough for you. Also instead of worrying about installing WordPress or other technical difficulties, which we will be talking about later in the video, there's one click installation for everything. All you have to do is click on a couple of icons and everything will be installed, automatically. And the most important reason for going for a paid hosting plan is the support staff. I can't tell you how important this is.
Even today after opening 10+ websites for myself and for my clients, still we face issues. And the one thing that I have to do is, go to the support staff. I tell them my issue and within a few minutes, everything is fixed. There have been multiple instances when my websites were hacked. And it was the support staff who helped me out. And also paid hosting plans used to be expensive earlier. Now, they're extremely cheap. And if you're following our affiliate marketing mastery course and if you are creating an affiliate website like the way I tell you, then within few months, you will be making money from your site.
So the money that you are investing in your hosting is not an expense. Rather an investment, that will give benefits later. So the hosting company that I recommend is SiteGround. This is the company that I am using and all my affiliate websites are hosted in the same hosting company. And I have tried almost all hosting companies out there. Be it GoDaddy, be it BlueHost or HostGator. I have tried them all. But my search ended at SiteGround, this hosting company is phenomenal.
Also, if you'll be using our affiliate link to purchase the SiteGround hosting, click here,
Your website will be loading at a lightning speed. And Google use preference to fast loading websites. So ranking number one on Google will be much more easier for you.
I recommend SiteGround hosting and I also mentioned multiple reasons why I recommend SiteGround hosting and why all my websites are hosted at SiteGround hosting,
So let's search for a good domain name for this. I'm searching for domain name, "bestdslr.com" Let's see if it's available or not.
The reason why I'm going with the ".com" domain extension is because I want to target the Indian market. If you go for the ".com" then you will be targeting the global audience and also the US market. So, if you're targeting the Indian market go for the ".in" domain extension, if you're targeting the US market then go for the ".com" extension.
You can also go to the "My Tool" section, where I recommend all the tools that I use to run my online businesses. And the first thing is definitely SiteGround- you can also click here to visit the SiteGround hosting, so once you visit SiteGround hosting all you have to do is… so there are 3 plans. There's a StartUp plan, the GrowBig plan and there's a GoGeek plan. The primary difference between the 3 is that with the StartUp plan, is the cheapest but only 1 website can be built on a single hosting. So let's say after a couple of months you want to create 2 or 3 more websites. Then for every new website you have to buy a new hosting. So that's the drawback of StartUp plan. But if you go with the GrowBig plan, then you can create unlimited websites on a single hosting. Like it says, it's unlimited websites. Also the bandwidth of this hosting is really high. So the website can easily handle 25,000 visitors per month. But since I'll be giving you this amazing WP Rocket plugin and also this amazing lightweight theme, and if you're installing both these themes on your hosting, then you can easily handle 100,000 visitors per month. Because I've been using SiteGround for many years now, I know… and I have used GrowBig plan as well. And my website was easily able to handle 100,000 visitors per month. So the one I recommend is GrowBig. You can go for GoGeek, but it will be too expensive for you. And also if you're just a beginner then GoGeek is not suited for you, rather go with the GrowBig plan.
If you are targeting the US or the global market then go for the ".com". But don't go for ".in" or ".org" etc. Either go for the country specific domain extension or go for the global ".com". So then see that- whether it's available or not. One recommendation that I can give you is in your domain name, make sure you have your category or the niche of your website or the keyword. lets say my category or the niche of my website is DSLR, so will add the word "DSLR" on the domain name. Because this will really help in the SEO or the search engine optimization of your website later. So if your website is about guitars, make sure you have "guitar" in the domain name. Like "bestguitar.com" or something like that. So now, fill in all  information and buy hosting plan. One thing that you have to keep in mind that you- there's an option in SiteGround the "SG Site Scanner", you don't need it. And apart from that, for the data center, take the data center that is closer to your target audience.  if you're targeting the US audience then go for the Chicago data center because it will be closer to your US audience. Similarly if you are going for Europe or anything else, then you can select the appropriate data center.
"bestdslr.com" So now let's configure the domain name, configure the website, install WordPress and set it up like a pro.
Go to your SiteGround account, open it. And now, there are three options. "Start a new website" "transfer a website" "don't need help now". So start a new website, we don't have to. Transfer a website if you're using- if you already have a website on a different host like GoDaddy Host, HostGater or BlueHost. I highly recommend you guys to transfer to SiteGround because this will drastically improve the free traffic of your website, that is the SEO of your website, and will drive much more traffic. I don't need any help right now because I will be showing you everything, how to setup manually. And you don't need this SG site scanner it's not worth it, so confirm, and I confirm… and complete setup. So this is the backend of your SiteGround hosting so this is how it looks, there's many options here you can increase more- you can upgrade the hosting, here's the billing, here you can access the support tab if you have any queries and few perks as well. So the first thing is you have to go to "My Account" section. the entire detail about your hosting account and domain name. So I have my domain name "bestdslr.com" , and these are the other details regarding my hosting. Like my IP address, my DNS, etc. So all you have to do is click here "Go to cPanel", and "yes, proceed".
Now these are the details of your entire hosting account. Like the domains you have added, the files- you can access the files here. You can access any customization that you need to do on your website on your hosting, you have to do it from this cPanel account. So the first step is- as you can see that you have purchased the GrowBig plan on SiteGround and this is the main server of your SiteGround and the date and other information. Now as you can see that SiteGround hosting has this lock here. It means that the website is hosted on a "https" server. Now you must have seen that Google has come up with various other announcements that they are preferring https websites compared to http. So if you want more SEO traffic, more organic traffic to your website you need to install a "https". Now other hosting provider sell it for another monthly charge, but in SiteGround, it comes for free. So all you have to do is "Ctrl + F" (find), search for "let"… let's find where's Let's Encrypt.
here it is. So… click here on Let's Encrypt. Here you can see the domain name, "Let's Encrypt SSL" So you have to install it. So select the domain name, it is already selected, then click on "install". It is added in the installation cue and within few minutes it will be installed automatically.
So let's go back to the cPanel and now it's time to install the WordPress on your domain name. So way to install WordPress is, click here on WordPress. Click on install… you don't have to- keep it on 5.1.1 itself and the protocol you would want "https://www." Because you just installed the https protocol on your website.
This is the domain name, directory you'll keep it empty. For the site name I'll just add the domain name as of now "Best DSLR". For the site description, we can add something like, "Best camera reviews on the internet".Enable multisite, no… admin- this is the admin username and password, you can keep it anything. And make the password extremely strong because WordPress is prone to getting hacked. So make sure your password is really strong as well. And click on, install. So now the WordPress is getting installed. So guys, WordPress is installed now, let's open the website and see if everything is fine or not. Yes, the website is opening correctly.
And also you can see that we have this lock that means that the https is perfectly installed. So that's one good benefit of buying the SiteGround hosting that you get it- that you can get the https certificate for free. And to install the backend of your website that is the WordPress backend, the WordPress dashboard, all you have to do is add this word "wp-admin" in the domain name of your website.
So, this is the backend of your website, this is where you will be customizing your entire theme, adding plugins, changing the structure of your website, changing the look of your website, installing the recommended plugins, themes etc. and everything else.
On this particular URL and you were automatically logged into your WordPress dashboard, but usually the username and the password that we created to install the WordPress, you have to enter it. In order to access this particular dashboard.
So "All Posts" are all the published posts and the draft posts as well. "Add New" is whenever you'll be adding a new article. So you can click here, and you can add a title, you can add a description and everything else for your article.  Similarly, you have the categories. You can also segment the categories, like if- you have- my website is about DSLR, then I can create multiple categories like camera, lenses, camera accessories, etc. And whenever I am writing an article I can assign a particular category to that article. So that the segmentation is proper on the website. Similarly you can add particular tags as well. Whatever videos you're uploading, whatever images you are uploading it will be in the media section here.
In the pages section you will be creating pages like "About Us" or "Contact Me" etc… the "Terms & Conditions" the disclaimer, etc. These are the pages that we will be creating. Comment section is where all the comment sections will show. If anyone comments, you can moderate them as well. You can approve them, you can delete them, so all the comments will be showed here. Plugins section, we will be going through that in a few seconds.  You can create moderators, you can create editors, you can create administrators, so all of that… Similarly tools is for- if you already have some files you want to import or if you want to export the configuration of your dashboard you can export it as well. You won't be using this particular option very often. Setting part will definitely will be- So there are few things that you need to do on the setting part.
First of all add a proper tagline, your tagline should have your primary keyword. So let's say your website is about DSLR camera review then you must enter "best camera review on the internet". My main keyword "best camera review" or "best dslr" is already on the site tagline, this helps in the SEO part. This is automatically filled, you don't have to worry much about it. So I'll just save it. Then go into the writing section. Default post category and categorized- just keep it the way it is. You don't have to change anything in that. Just change it to "Summary" here and never check this option, it should always be unchecked otherwise your website won't be getting index. So just change from full text to summary. Click save changes. Go to the discussion tab, you don't have to change anything here. In the permalinks section you have to make sure that the post name is selected. This is extremely important for correct SEO of your website. So make sure you change it to post name and save changes.
So what are your next steps? Click here to read the next lesson, and click here if you want to know our complete affiliate marketing mastery course where I teach you how to scale a website from $0 – $1,000/month.
****Free Affiliate Marketing Mastery Course Step by Step Lesson in 2020****